Want to promote your brand sustainably? Our six-step process for selecting more sustainable merchandise will help you make more conscious merchandise purchasing decisions
If you're reading this, you're probably no stranger to the world of branded merchandise. Printed clothing, company stationery, logo keyrings, and the humble branded pen have long been used by businesses as gifts and giveaways.
It's easy to see why. Branded merch is a fantastic way to communicate your brand, build recognition and ensure visibility. But are you doing everything to make sure your merchandise is as sustainable as possible? Here are a few factors to consider when deciding on merchandise for your brand campaign.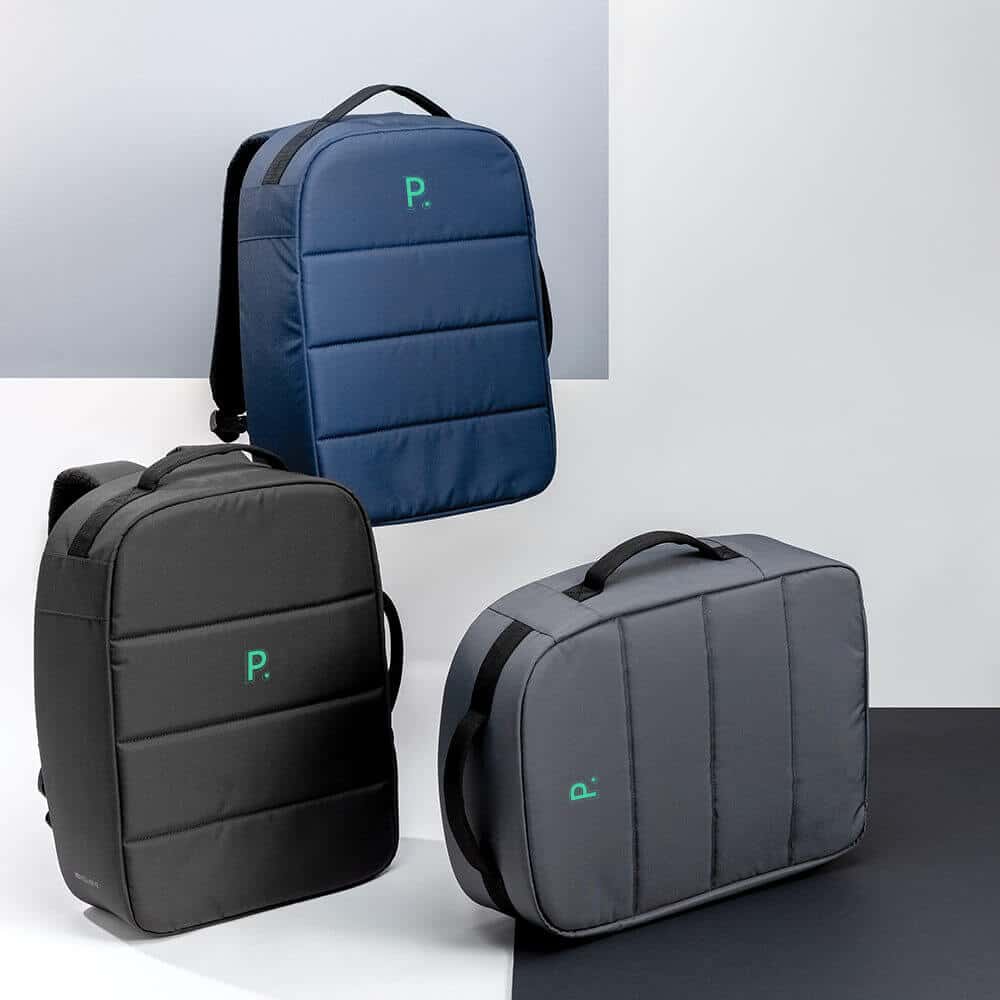 1. Choose Low-Impact Merchandise
Storytelling is crucial to any brand, and if your merch is made with sustainability in mind it'll add some credibility to your comms. And that's without looking at the environmental benefits of choosing low-impact items. There's lots of evidence to suggest that the manufacture of recycled products, like the traceable Impact AWARE range, is less resource-intensive and less polluting than virgin goods. And there are other ways to lower a product's impact too. We've made it easy to identify sustainable merchandise on-site with our framework of values.
2. Choose Useful Merchandise
So now you've picked a responsibly-made product, but will it be used? Or will it just end up lost in a drawer or worse, a landfill? We recommend picking items that are true-to-brand to maximise resonance with the recipient. If a brand is aligned with fitness, for example, our handy recycled active towel might just hit the mark on brand and practicality.
3. Choose Reusable Merchandise
Ok so it's useful, but can it be reused? Single-use items are catching a lot of heat, and we're now seeing bans come into effect for some of the worst offenders. If we choose items that are made to be used again and again, we can encourage sustainable habits. In turn, this will help reduce the long-term impact of your branded merchandise. Take the Solecup, made of toughened glass and available with a removable tea strainer and smoothie filter to add reuse value. You can even take it to your local coffee shop for a discount.
4. Choose Fair Merchandise
For cotton farmers, decreasing yields and unpredictable prices are daily worries. If you choose Fairtrade certified products, like clothing from Neutral, you can ensure that the farmers and workers who make your clothing are paid fairly. All that and you can make your branding support a force for good, too.
5. Choose Positive Merchandise
More and more social enterprises are now offering products that balance profits with purpose. They donate products or proceeds to charitable causes to make a positive impact. Some of our favourites contribute to the collection of ocean plastics or the planting of trees. We love Ocean Bottle, a stylish bottle with a mission. Each purchase funds the collection of 11.4kg of plastic (or 1,000 bottles) before it pollutes our seas.
6. Choose Personal Merchandise
We all want our merch to be loved and used for a long time, optimising brand exposure. You can add value for the recipient, and ensure your sustainable merch makes an impact, by making it personal. We offer personalisation on a wide range of items. Our favourite? Hey Pots can be personalised with a full message, a perfect way to say 'thanks'.
Want to find out more about sustainable merchandise for your brand? Contact the Project team at [email protected], or call us on 0203 488 7171.